Golf courses are nice places. The expansive green scenery coupled with trees at the boundaries bring peace to our minds besides enjoying an enjoyable game of golf. There are countless beautiful golf courses around the globe, each of them having an iconic beauty and persona of its own. Here, we have compiled a list of some of the very nicest golf courses in the world. Take a look!
Cypress Point Club
With an 18-hole course, California's Cypress point club is a private place having lots in store for its members. This club is situated in the south of Pebble Beach and is rumored to have driven around 15 members away it during its membership drive. An incredibly striking golf course, it was designed by the world famous architect, Dr. Alister Mackenzie, who seemed to have lived up to his reputation while designing it.
St. Andrews Old Course
To say that this golf course is great would be an understatement. Everyone who has ever dreamed of playing golf in the professional ranks wishes to play in this esteemed golf course, even if just for once. Located on Scotland's east coast, this golf course has been enjoyed by golfers since early 15th century. Besides the old course, it boasts another four beautiful 18 hole courses, a separate nine hole course and even a practice area to accommodate golfers both amateur and professional. The greatest thing about it is open to the general public with only a few reservations. Professionals opt for the old course, while amateurs prefer Strathtyrum course, and the nine-hole course known as Balgove is loved by beginners and children.
Muirfield Village Club
Located in Gullane near Edinburgh, Scotland, this course has the reputation of being a rather difficult one to play on. It was inaugurated in 1744. After a span of 200 years, British open was held on this ground to be won by Jack Nicklaus. It has a long golfing history and is considered to be the home place of one of the earliest golf societies of the world.
Augusta National Golf Club
Masters Tournament, one of the biggest golfing tournaments of the United States, is held in this awesome golf course located in central Georgia. A true golfer knows the significance of "Amen Corner", a trio of holes including 11th, 12th and 13th having the reputation of most dangerous and famous holes in the whole of golf. Championship takes place in the 18-hole and 9-hole courses. This golf course also happens to be the design of the renowned architect, Dr. Alister Mackenzie.
Royal County Down Club
This Northern Ireland Golf Club comprises of two 18-hole golf courses. One is known as the Championship and the other, relatively easy, is known as the Annesley. It is located at a distance of 90 miles from Dublin and has incredibly beautiful scenery as it is locked between the Mourne mountains and the Irish Sea. Constant wind from the sea requires golfing to be on a pro level to play on this land. It is over 100 years old indeed a place to visit if scenery in on your traveling notes.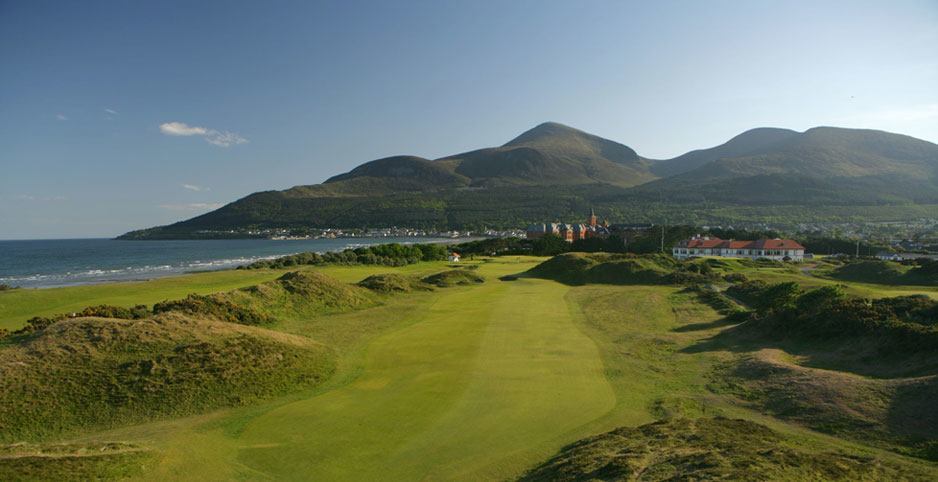 Royal Melbourne Golf Club
This club has the honor of hosting Canada Cup (now termed as World Cup) back in the 1950s. Situated in Eastern Australia, this rather private club consists of a pair of 18-hole courses, named East and West. For special occasions, the club forms the makeshift Composite Course including six holes from East and 12 holes from West.
Shinnecock Hills Golf Club
Designed by the famous Stanford White, Shinnecock Hills club has several merits to its name. The first clubhouse of the USA, the first club to inculcate women as members, the list goes on and on. Inaugurated in 1931, this Southampton's Golf Club challenges golfers to the highest level mainly due to winds blowing from Atlantics oceans.
Pine Valley Golf Club
Most people don't have a clue about this excellent golf course because it is exclusive and generally keeps to its members. A handful people who managed to locate it in New Jersey's Pine Barrens credit it to one of the world's best. Founded in 1913, this club boasts an area of 243 hectares with beautiful Virgin woodlands acting as icing on the cake for those who wish to see beautiful scenery. It is one of the nicest golf grounds in the world!