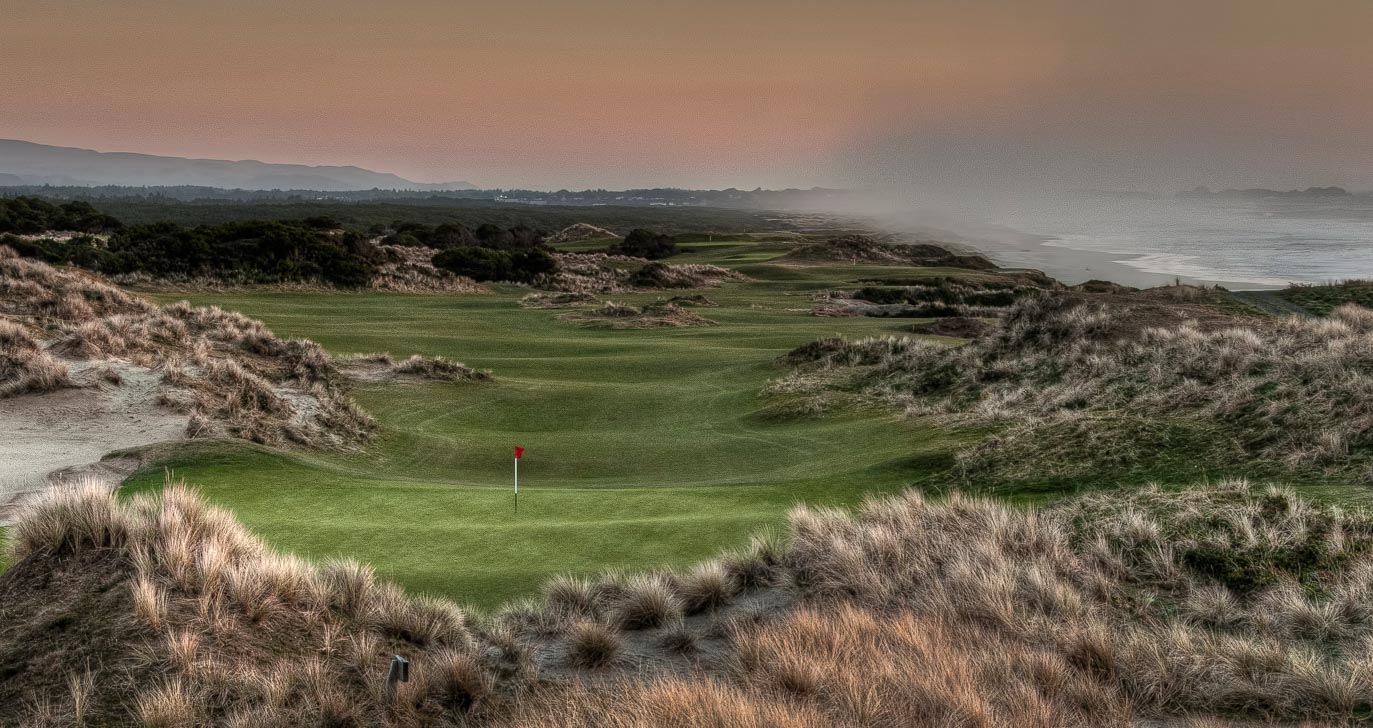 Feeling up for a real challenge? Read on to learn about the hardest golf courses in the world. Ranked by slope rating, par, and length, these courses are as tough as they are beautiful.
The Ocean Course
Kiawah Island, South Carolina, United States
Length: 7,356 yards
Par: 72
Current slope rating: 142
Architects: Pete & Alice Dye
Nickname: "The Marquis de Sod"
Pete and Alice Dye truly outdid themselves with the design of this course. The course has a rating of 79.2, which is currently the highest in the United States. Multiple major golf tournaments have taken place here, including the Ryder Cup in 1991, the World Cup in 1997 and 2003, and the PGA Championship in 2012. With stunning views of the Atlantic Ocean from every hole, this course is a challenge and a dream for both pros and long-term golfers alike.
www.kiawahresort.com
Carnoustie Golf Links
Dundee, Scotland
Length: 6,941 yards
Par: 72
Architects: Allan Robertson, Old Tom Morris, James Braid
Nickname: "Carnasty"
Situated next to the North Sea, the Championship course is known for its length and brutal weather conditions. Carnoustie boosts a long history of golf; the game has been played here as early as the 16th century.
www.carnoustiegolflinks.co.uk
The International (The Pines)
Bolton, Massachusetts, United States
Length: 8,325 yards
Par: 77
Current slope rating: 154
Architects: Geoffrey S. Cornish, Robert Trent Jones
Since 1957, this course has maintained is position as the longest course in the United States. The Pines' regulation course was originally designed by Geoffrey S. Cornish in 1954; in 1972 Robert Trent Jones added his own modifications to this lengthy and difficult course.
Ko'olau Golf Club
Oahu, Hawaii, United States
Length: 7,310 yards
Par: 72
Current slope rating: 152
Architect: Dick Nugent
Originally given a slope rating of 172 (off the charts, as the USGA's highest rating for difficulty is only 155), Ko'olau has since been modified to make it more manageable. Situated in a Hawaiian jungle, the course has deep bunkers and ravines that challenge even the most advanced golfers.
www.koolaugolfclub.com
Whistling Straits
Kohler, Wisconsin, United States
Length: 7,362 yards
Par: 72
Current slope rating: 152
Architects: Pete Dye
At Whistling Straits, Pete Dye transformed an abandoned artillery range, and created one of the most difficult courses in the world. With encouragement from his wife, Alice, Pete riddled with bunkers and railroad ties. This course is a challenge even to pros; Lee Westwood described the course, "I'd been told there are 10 difficult holes and eight impossible ones. I'm still trying to work out which the 10 difficult holes are."
Jade Dragon Snow Mountain Golf Club
Lijiang, Yunnan, China
Length: 8,548 yards
Par: 72
Architects: Robin Nelson & Neil Haworth
This course is the longest in the world, 8,548 yards. These 18 holes set at an altitude of over 10,000 feet earned a well-deserved spot in the Guinness Book of World Records. The altitude is both a blessing and a curse, allowing golfers to hit golf balls up to 20% further, but with less control over direction.
www.ljxsgolf.com
Palm Course
Saujana Golf Club, Kuala Lumpur, Malaysia
Length: 6,992 yards
Par: 72
Architect: Ronald Fream
Nickname: "The Cobra"
Set on what was originally a palm oil plantation, the rugged and uneven terrain of the Palm Course is filled with water and sand hazards. With a nickname like "The Cobra," a golfer can expect deadly outcomes at this course.
www.saujana.com.my
Bethpage Black
Long Island, New York, United States
Length: 7,426 yards
Par: 71
Current slope rating: 152
Architect: A. W. Tillinghast
Novice golfers at least have a warning sign at the first tee of the Black course, reminding them that there is no shame in taking an easier route: "The Black Course Is An Extremely Difficult Course Which We Recommend Only For Highly Skilled Golfers." This course has hosted the US Open twice, and it is so difficult, that only a handful of pro golfers have been able to break par here!
www.nysparks.com
Le Touessrok Golf Course
Ile aux Cerfs, Mauritius
Length: 7,056 yards
Par: 72
Architect: Bernhard Langer
Set on is own island in the Indian Ocean, this course is one of the most beautiful and highly rated in the world. The course boosts views of white sands and Indian Ocean at every hole, and nine lakes scattered throughout the course.
www.ileauxcerfsgolfclub.com