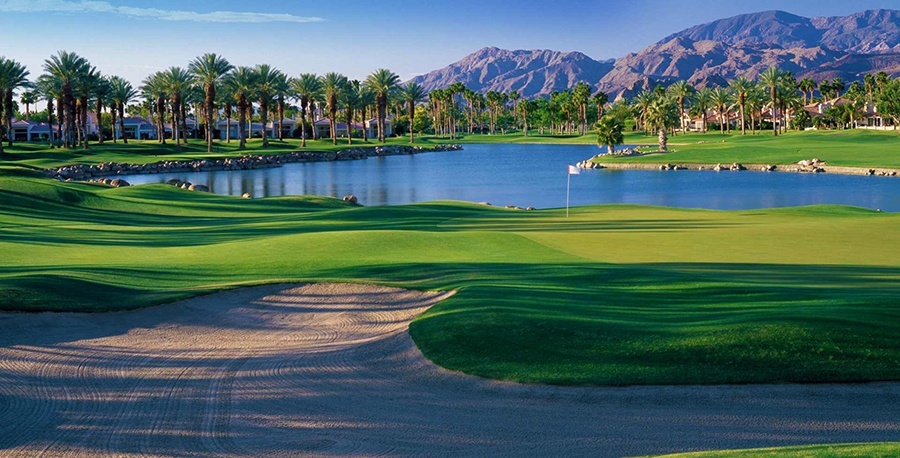 The Golden state of California is home to an impressive 1,126 golf courses. The state's diverse geography has inspired leading architects to design some of the most captivating golf courses out there. But as every true golfer knows, when it comes to golf courses, looks are not all that matters. From conditioning, variety, challenge, length, and even history, there are many things golfers consider before booking a tee time. Taking all these factors into consideration, we've compiled a list of the top 5 best golf courses in California.
Pebble Beach Golf Links
Considered one of the greatest public golf courses in the United States, Pebble Beach has created memorable moments for many golfers who were lucky enough to play there. The course was designed in 1919 by Jack Neville and Douglas Grant but was later remodeled into its current beauty by Henry Chandler Egan. The course has hosted five U.S. Opens, some won by legends such as Jack Nicklaus and Tiger Woods. The price is over $400 per round which might not be for everyone's budget, but considering its epicness, it is worth every penny. You pay for the historical experience and the beauty of open vistas of the breathtaking coastline. The course also offers unique challenges some caused by the coastal winds.
Spyglass Hill Golf Course
The Spyglass Hill is located on the Monterey Peninsula and is owned by the Pebble Beach Company. It took six years for Robert Trent Jones to finally complete this masterpiece in 1966. This course is not for the fainthearted as it was designed to be physically and mentally challenging with its 6,810 yards of holes positioned in windy areas, and others made difficult by trees and steepish slopes. No other golf course can measure up to this level of challenging play made apparent by its transition from Pacific Ocean sand dunes to inland woods after the fourth hole. If you are looking for a true test of your skills, then this is your go-to course.
Rustic Canyon Golf Course
The minimalist design of Rustic Canyon may appear simple at first, but as many players know it – looks can be deceiving. The wide fairways and lack of roughness may fool you into thinking the course lacks complexity. The truth is that those who appreciate strategic golf should definitely book their tee time here. Many believe that this course is what golf is all about. It cherishes tradition with its sandy landscape and generous width that does not compromise challenge. The holes become increasingly stronger at higher grounds in windy and rough terrains forcing you to be creative with your strategy.
Pasatiempo Golf Club
Designed by the famous Alister MacKenzie, we should expect that this golf course is nothing short of impressive. It is appreciated for its breathtaking scenery from coastal mountains and oak and pine trees. It also offers a fair level of drama with its slopes near Monterey Bay. The first two par 4 holes go downhill, and the third is an uphill par 3 challenged by five bunkers. The same pattern continues with uphill and downhill challenges around greens and even when putting. Straight-lined fairways and back nine ravines make Pasatiempo an extremely entertaining semi-private club. Golfers also appreciate the course for its perfectly conditioned fairways and roughs.
Los Angeles Country Club North Course
The Los Angeles Country Club North course deserves its recognition as one of the best golf courses in California due to its magnificent layout with hills, swales, valleys, and mountain ridges. This is especially true after its recent refurbishing by Gil Hanse that restored the course's former glory. The par 3s are exceptionally strong holes with the 7th being the toughest of them all with its near 240-yard distance off the tee. Other notable holes are the 9th and 11th. Although a challenging course, it is fair in its layout on an exceptionally beautiful landscape.
With so many golf courses to choose from, California is bound to satisfy the tastes of many golfers. Starting from the Pacific Coast and ending at the Sierra Nevada Mountains, there are plenty courses to pick out and all unique in their design and challenge. Golf has always been an important part of the lives of California's residents for well over a century. These five notable examples are just a few of the exceptionally valuable golf courses in California.